Print&Share is a combination of a virtual printer driver and an application software.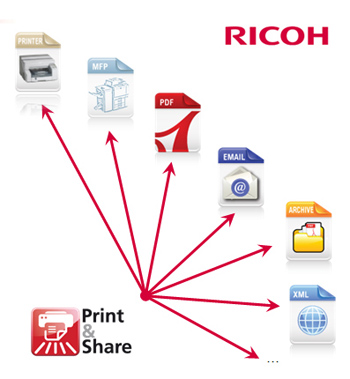 This printer driver can be installed alongside the classic printer driver of the printer manufacturer. The classic printer driver functions acts as a translator/interpreter between Windows 'language' on your pc and printer 'language'. The virtual printer, on the other hand, functions more as a tool to execute your tasks.
In other words: the virtual printer driver functions as a buffer between your computer and your ordinary printer driver, and it allows you to perform more advanced tasks with your print job.
Print&Share is a multi-fuctional, multi-channeled and intelligent virtual printer driver with many useful tools.
Saving you time and money.
The eco features reduce print costs by saving paper, ink or toner and help the environment at the same time.